Dallas man skips end of trial, sentenced to 45 years after conviction on burglary, theft charges
Posted by thejudge in Apr, 2013
Original Article

 by , Dallas Morning News on April 24, 2013
Warrants have been issued for the arrest of a Dallas man convicted in a McKinney home burglary who failed to show up for the end of his trial, where he was sentenced to 45 years in prison, according to the Collin County District Attorney's Office.
Winford Raynard Watkins, 44, was scheduled to appear in court Friday for the second day of his trial before District Judge John Roach Jr. When he didn't show, the trial continued without him. He was convicted of burglary of a habitation and felony theft. Because of Watkins' previous criminal history, Roach sentenced him to 45 years on the burglary conviction and 20 years on the theft conviction.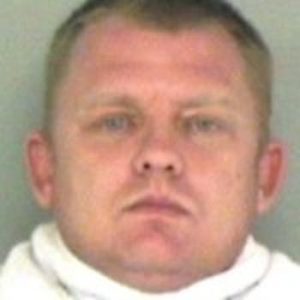 Watkins' defense attorney Stephanie Hudson said the trial started Aug. 20 but was continued until Friday so that a witness could be located to testify. Watkins was aware of Friday's trial date, she said.
"I was surprised he wasn't there," she said, adding that she couldn't comment further on Watkins' conviction and sentence.
According to prosecutors, Watkins went with Smokey-Dawn Smith and Christopher Graham to the McKinney home of an acquaintance on Hillcrest Court near the Eldorado Country Club on Oct. 26, 2011. The home belonged to the parents of Stephen Cummins, who was house-sitting at the time. The four went to the home to manufacture methamphetamine, according to police.
Cummins died from a drug overdose. Prosecutors say that after his death, Smith and Graham stole jewelry, silverware, televisions, and other items from the home. Watkins helped them get away by jump-starting a van they stole from the home. Before leaving, Graham started a fire that destroyed the house, prosecutors say.
Cummins' body was found by firefighters battling the house fire.
When Watkins was arrested later in Dallas, police said he had some of the items stolen from the home.
Graham, 43, was sentenced to 75 years in prison at his trial in October 2012. His case is under appeal.
Smith, 28, pleaded guilty to her role and was sentenced that same month to two years in prison with credit for the 318 days she had already served. She was paroled in January, but a warrant for her arrest was issued in April due to a parole violation. She had been subpoenaed to testify in Watkins' trial on Aug. 20. A bench warrant was issued when she failed to appear. She is currently being held at the Collin County jail.
Anyone with information of Watkins' whereabouts should call Investigator J.D. Spielman at 972-548-4729.

Category: In The News, News