Four Life Sentences for Home Invasion Ring-Leader
Posted by thejudge in Oct, 2014
Original Article

 posted on 

CollinCountyDA.com 

on October 10, 2014
(McKinney, Texas) – William Sedric Autrey, 45, of Arlington, was sentenced to life in prison on four counts of engaging in organized criminal activity, announced Collin County District Attorney Greg Willis today.
In the spring of 2010, Autrey and members of his crew burglarized multiple homes in the Glen Eagles Country Club area of Plano. The crew would kick in doors, storm the house, tie up the homeowners, and hold them at gunpoint. They would then ransack the house for money, jewelry, and electronics.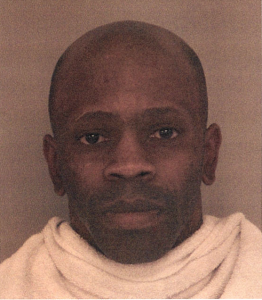 Autrey was also responsible for several home invasions that occurred across the DFW Metroplex from 2005 to 2010. Autrey wore a mask and gloves to prevent identification and would communicate with his accomplices via a two-way radio.
Plano police developed Autrey as a suspect after receiving calls from homeowners about a suspicious vehicle in their neighborhood. The license plate number reported came back to Autrey's wife. Plano police then began to track Autrey's vehicle. Police also followed up on other leads and obtained a court order to track Autrey's cell phone. Plano and Irving police used this duel tracking to catch Autrey and others minutes after they committed a burglary in Irving.
Autrey was found with masks, guns, and stolen property. One of the masks contained Autrey's DNA and was linked to a home invasion in Coppell, where a 15-year-old girl was tied up and held at gunpoint. During a search of Autrey's house, police found notebooks and paperwork with hundreds of addresses, some of which were homes in Plano that had been burglarized. Additionally, the search of Autrey's house turned up property from some of those Plano homes.
The Collin County sentence was stacked on top of a 75-year prison sentence Autrey received on a similar case in Dallas.
The case was prosecuted by Assistant Criminal District Attorneys Wes Wynne and Randy Goodwin, with the assistance of DA Investigator Robin Laughon. Judge John Roach, Jr., presided over the case and pronounced sentencing.

Category: In The News, News